---
May 4, 2015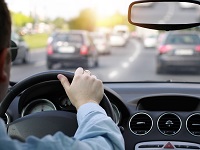 Though the capital's prodigious traffic can look daunting at first glance, there's no need to be afraid to drive in Panama. Sure, while learning your way around, you may want to avoid driving at night or on particularly rainy days—that's good advice in any country. And in Panama, it's essential...
Mar 31, 2015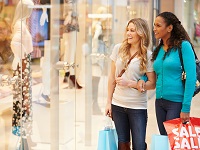 Whether you're an avid bargain-hunter or just in the market for specific items or gifts, Panama is one shopper's paradise that's hard to beat. This tiny country is a shopping Mecca for visitors from throughout the Americas and Caribbean. And for the more adventurous at heart, Panama's smaller stores and...
Feb 24, 2015
The best vacations are the ones that go smoothly. Good planning can help…but smart travelers do more than make timely reservations or check weather patterns before packing. They also take health and safety into consideration…no matter where they're headed. With a bit of helpful information, you can stay safe, relax, and...
Feb 6, 2015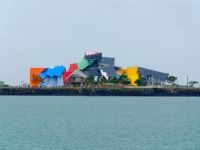 Designed by architect Frank Gehry, BioMuseo is the first exhibition center worldwide that tells the story of the planet biodiversity, and has been intended to enhance Panama´s natural wonders. Want to know more about Gehry´s first building in Latin America? Find out interesting facts about the museum in this infographic. ...
Jan 23, 2015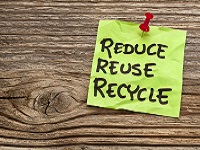 Not long ago, recycling bins and terms like "fair trade" were virtually unheard of in Panama. In much of Latin America, focus is on emerging from the developing into the developed world, and not on reducing one's so-called footprint. However, Panama—being more modern and developed than many of its neighbors—has...
Dec 15, 2014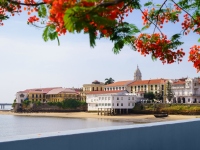 Searching for things to do in the Republic of Panama? View our Infographic and discover the must see activities during your stay. ...
Nov 26, 2014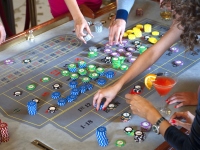 Central America's cultural capital, Panama City has the best nightlife in the region. From top tier restaurants to shows of every kind, Panama's capital is a smorgasbord of entertainment. Venues like the National Theater and Atlapa Convention Center offer highbrow options galore. However, Panama City's downtown area offers fun and...
Oct 30, 2014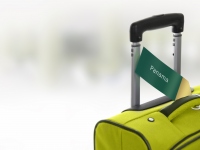 One of Central America's lesser known destinations, Panama is a great place to both take the path less traveled and save on your vacation. There are some major pros to vacationing in Panama, too. The country's small size means distances are easily covered. In a matter of days you can...
Sep 18, 2014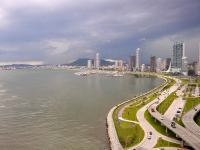 Almanacs will tell you that Panama's rainy season is about seven months long, from May through November. They're not wrong, but the stats can be misleading. Fact is, you need more than a string of data to understand Panama's climate. Spend a little time here or compare Panama to other...
Aug 19, 2014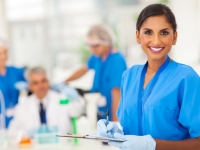 In Panama travelers do not need to be concerned about staying healthy. This is proven by the fact that Panama is a favored location for international Medical and Wellness Tourism. Patients seeking care come from around the world to be treated for common diseases, cancer, to have dental work or...