---
Nov 16, 2015
Panama City has long been recognized as a cosmopolitan culinary capital…the kind of place where new restaurants pop up almost every day. The food landscape is exciting, with fusion, ethnic, gourmet, and casual eateries all making their way into the mix. Whether you're in the mood for Indian, Argentinean, Korean,...
Oct 27, 2015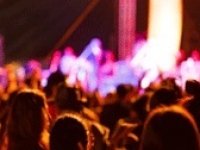 Panama City offers visitors a truly diverse landscape, from the architecture to the many cuisines represented here. What few tourists realize, however, is how many fun events and activities the capital hosts. The yearly calendar is truly mind-boggling. Sure, it's well worth your while to see iconic works like the Panama...
Aug 27, 2015
Small yet surprising, Panama City is a place of contrasts. A place where colonial ruins and restored mansions exist comfortably within view of towering skyscrapers. There are a plethora of sights and activities to keep fun-seekers entertained. And for tourists who like to go off the beaten track, there are...
Jul 28, 2015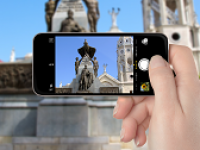 With a vibrant art and architecture scene—not to mention fantastic dining options—Panama City is a world capital well worth exploring. In this age of digital photography and increasingly artistic selfies, it's increasingly important to come away with inspiring vacation shots. Thankfully, bright colors and sunny days make for a vivid palette...
Jun 5, 2015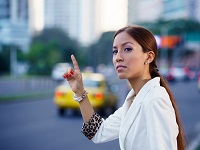 As in many countries, you'll find taxi drivers in Panama are generally friendly and like to chat with passengers. If you're looking forward to practicing your Spanish, you'll find cabbies happy to discuss politics, the economy, music, food, and more.  You'll see Panamanians from all walks of life taking taxis at...
May 4, 2015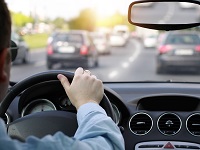 Though the capital's prodigious traffic can look daunting at first glance, there's no need to be afraid to drive in Panama. Sure, while learning your way around, you may want to avoid driving at night or on particularly rainy days—that's good advice in any country. And in Panama, it's essential...
Mar 31, 2015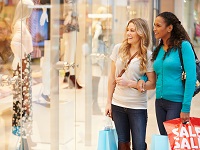 Whether you're an avid bargain-hunter or just in the market for specific items or gifts, Panama is one shopper's paradise that's hard to beat. This tiny country is a shopping Mecca for visitors from throughout the Americas and Caribbean. And for the more adventurous at heart, Panama's smaller stores and...
Feb 24, 2015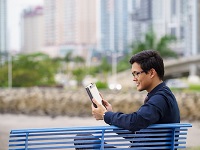 The best vacations are the ones that go smoothly. Good planning can help…but smart travelers do more than make timely reservations or check weather patterns before packing. They also take health and safety into consideration…no matter where they're headed. With a bit of helpful information, you can stay safe, relax, and...
Feb 6, 2015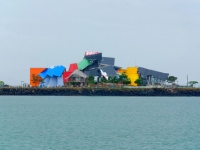 Designed by architect Frank Gehry, BioMuseo is the first exhibition center worldwide that tells the story of the planet biodiversity, and has been intended to enhance Panama´s natural wonders. Want to know more about Gehry´s first building in Latin America? Find out interesting facts about the museum in this infographic. ...
Jan 23, 2015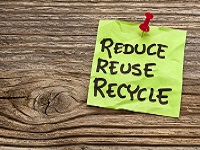 Not long ago, recycling bins and terms like "fair trade" were virtually unheard of in Panama. In much of Latin America, focus is on emerging from the developing into the developed world, and not on reducing one's so-called footprint. However, Panama—being more modern and developed than many of its neighbors—has...