Mar 6, 2014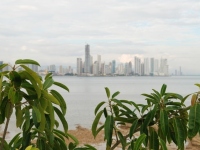 The Panama City area offers many ways to keep your children - and you - entertained. Here some of the most popular options. And we are happy to help you organize your excursions. 1. Summit Botanical Gardens Do your children like animals? The Summit has Panama's largest open-air zoo. The...
Feb 20, 2014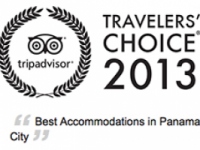 Panama City - January 21, 2013. Toscana Inn Hotel is proud to announce that it was the winner in the Best Hotel Service category of the 2013 Travelers' Choice® awards organized by TripAdvisor. "The best accommodations in Panama City" In its 11th edition, the annual TripAdvisor Travelers' Choice awards recognize the best...
Jan 31, 2014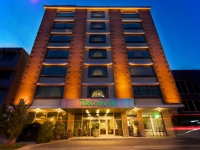 The very heart of a dynamic, emerging Latin America city is the place to be for business, leisure or relaxation. Toscana Inn puts you right at the pulse of nightlife and events in PTY, with casinos, clubs, theaters, and cinemas nearby. Our staff is always on hand to make a...
Jan 30, 2014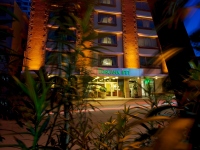 When we travel to a new destination, we usually search for historic sites and entertainment places offered therein. But after a long day full of guided tours, we are willing to be delighted with traditional local dishes or just some international cook. This is why Hotel Toscana Inn is strategically...