---
Oct 30, 2014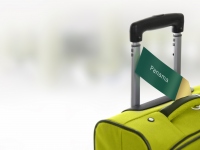 One of Central America's lesser known destinations, Panama is a great place to both take the path less traveled and save on your vacation. There are some major pros to vacationing in Panama, too. The country's small size means distances are easily covered. In a matter of days you can...
Sep 18, 2014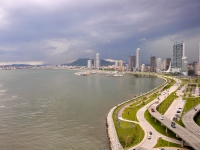 Almanacs will tell you that Panama's rainy season is about seven months long, from May through November. They're not wrong, but the stats can be misleading. Fact is, you need more than a string of data to understand Panama's climate. Spend a little time here or compare Panama to other...
Aug 19, 2014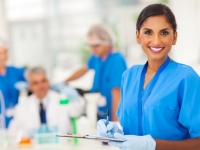 In Panama travelers do not need to be concerned about staying healthy. This is proven by the fact that Panama is a favored location for international Medical and Wellness Tourism. Patients seeking care come from around the world to be treated for common diseases, cancer, to have dental work or...
Aug 12, 2014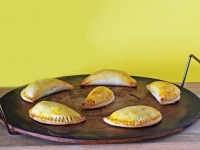 Panama is arguably Latin America's most international destination. Thanks in large part to the Panama Canal, this tiny isthmus is home to populations from all over the world: Israel, India, Lebanon, China, France, Brazil, and Argentina…to name just a few. So what is true Panamanian cuisine? The spicy, fiery flavors of...
Jul 29, 2014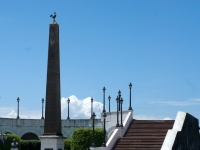 Casco Viejo is famous in Panama City for its rustic beauty and unique charm. Swaddled amongst the old Spanish colonial buildings and magnificent, if occasionally somewhat charmingly dilapidated, architecture are many amazing sights, sounds, and people. If you are looking to see what makes Panama such a mixing pot of...
Apr 4, 2014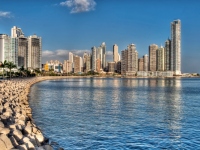 The issue of Dengue infection in Panama has been making the news in the past few years. The local press calls it an epidemic (but they love to overuse the word). Potential visitors to Panama are rightfully asking questions about health risks. Here are some insights about the situation to...
Mar 6, 2014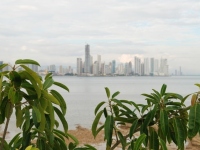 The Panama City area offers many ways to keep your children - and you - entertained. Here some of the most popular options. And we are happy to help you organize your excursions. 1. Summit Botanical Gardens Do your children like animals? The Summit has Panama's largest open-air zoo. The...
Feb 20, 2014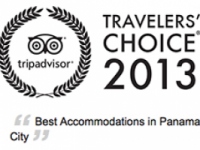 Panama City - January 21, 2013. Toscana Inn Hotel is proud to announce that it was the winner in the Best Hotel Service category of the 2013 Travelers' Choice® awards organized by TripAdvisor. "The best accommodations in Panama City" In its 11th edition, the annual TripAdvisor Travelers' Choice awards recognize the best...
Jan 31, 2014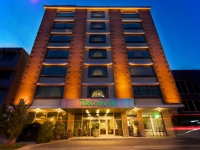 The very heart of a dynamic, emerging Latin America city is the place to be for business, leisure or relaxation. Toscana Inn puts you right at the pulse of nightlife and events in PTY, with casinos, clubs, theaters, and cinemas nearby. Our staff is always on hand to make a...
Jan 30, 2014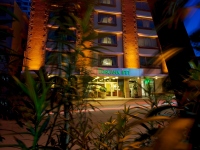 When we travel to a new destination, we usually search for historic sites and entertainment places offered therein. But after a long day full of guided tours, we are willing to be delighted with traditional local dishes or just some international cook. This is why Hotel Toscana Inn is strategically...